Contact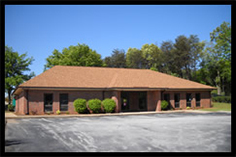 Taylors Fire & Sewer District
3335 Wade Hampton Blvd.
Taylors, SC 29687
Click here for directions.
Our normal business hours are
Monday – Friday, 8:00 AM – 4:00 PM.
You can reach us at:
864-244-5596 phone
864-292-4975 fax
For after-hours sewer-related emergencies, please dial
864-244-5596.
For direct extensions, please dial
Extension 1 for Chelsea Helmer, or e-mail at ChelseaH@taylorsdistrict.org for general inquiries, permits, and inspections.
Extension 2 for Samantha Babb, or e-mail at SamanthaB@taylorsdistrict.org for our Director of Sewer Services.
Extension 3 for Stephanie Hackler, or e-mail at StephanieH@taylorsdistrict.org for information on finance, accounts receivable, accounts payable, and commission meetings.
Extension 4 for Bobby Baker, or email at bsbaker@taylorsfirerescue.org for our Fire Chief.
Extension 5 for Jennifer Franz, or e-mail at JenniferF@taylorsdistrict.org for our GIS Analyst.
Extension 6 for Alicia Jenkins, or email at AliciaJ@taylorsdistrict.org for new developments requesting sewer.
Freedom-of-Information-Act-Request-Form
FOIA Request Fees:
Copies – $0.25 (Black/White), $0.50 (Color Copies)
Hourly Rates – $18.00 (Non-Management), $28.00 (Management), $33.00 (Director)
Cash or money order – No personal checks accepted
Download employment application.
New Year's Day – Friday, January 1, 2021
Martin Luther King Day – Monday, January 18, 2021
Good Friday – Friday, April 2, 2021
Confederate Memorial Day – Monday, May 10, 2021
National Memorial Day – Monday, May 31, 2021
Independence Day – (Observed) Monday, July 5, 2021
Labor Day – Monday, September 6, 2021
Veterans Day – Thursday, November 11, 2021
Thanksgiving Day – Thursday, November 25, 2021
Day After Thanksgiving – Friday, November 26, 2021
Christmas Eve – Friday, December 24, 2021
Christmas Day – (Observed) Monday, December 27, 2021
Day After Christmas – (Observed) Tuesday, December 28, 2021