Contact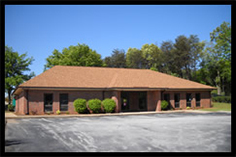 Taylors Fire & Sewer District
3335 Wade Hampton Blvd.
Taylors, SC 29687
Click here for directions.
Our normal business hours are
Monday – Friday, 8:00 AM – 4:00 PM.
You can reach us at:
864-244-5596 phone
864-292-4975 fax
**By order of the Greenville County Council, Taylors Sewer District has been consolidated under Metropolitan Sewer Subdistrict, otherwise known as MetroConnects.  All aspects of sewer service formerly provided by Taylors Sewer District are now being provided by MetroConnects.  This includes permitting, developments, and any sewer-related emergencies. Please direct all questions about sewer, including connections, permitting, developments, and any sewer-related emergencies to MetroConnects at 864-277-4442.**
**Taylors Fire and Rescue will continue to operate as normal. You can reach them at 864-244-3980.**
For direct extensions, please dial 864-244-5596
Extension 0 to be transferred to Metro.
Extension 3 for Stephanie Hackler, or e-mail at StephanieH@taylorsdistrict.org for information on finance and HR.
Extension 4 to be transferred to the Fire Department.
Extension 6 for Alicia Jenkins, or email at AliciaJ@taylorsdistrict.org for our Administrative Data Coordinator or general inquiries.
**New office phone number for Fire Chief Bobby Baker: 864-244-3980 ext 3, or email at bsbaker@taylorsfirerescue.org**
**Please bear in mind, all calls may be recorded for quality and training purposes.**
Freedom-of-Information-Act-Request-Form
FOIA Request Fees:
Copies – $0.25 (Black/White), $0.50 (Color Copies)
Hourly Rates – $18.00 (Non-Management), $28.00 (Management), $33.00 (Director)
Cash or money order – No personal checks accepted
Download employment application.
New Year's Day – Friday, January 1, 2022
Martin Luther King Day – Monday, January 17, 2022
Good Friday – Friday, April 15, 2022
Confederate Memorial Day – Tuesday, May 10, 2022
National Memorial Day – Monday, May 30, 2022
Independence Day – Monday, July 4, 2022
Labor Day – Monday, September 5, 2022
Veterans Day – Friday, November 11, 2022
Thanksgiving Day – Thursday, November 24, 2022
Day After Thanksgiving – Friday, November 25, 2022
Christmas Eve – (Observed) Friday, December 23, 2022
Christmas Day – (Observed) Monday, December 26, 2022
Day After Christmas – (Observed) Tuesday, December 27, 2022